In honor of Womens History Month, I choose to honor women around me that are making an everyday impact. Behind every great women is a group of fearless individuals behind her that is constantly supporting her. I have been blessed with three close friends. Let me correct myself, SISTAHS. Who have managed to not only push me in my pursuit as a blogger. But, they have managed to push me in every other aspect of my life. Without further a do, I would like to introduce them to you all.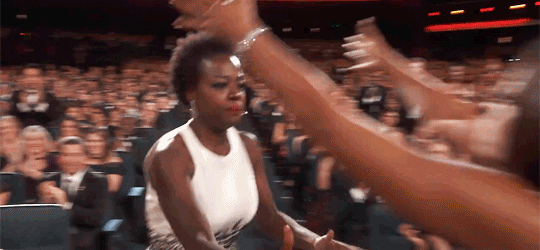 First up, we have LATRICE . Aside from helping me stay current on all of the latest fashion. She has help me grow in being more compassionate, vulnerable and optimistic in my writings and in my personal life. She has taught me the art of silence and the strength of forgiveness. I never expected to learn so much from a Light skin person. If you're ever in need of a stylist. Feel free to check her out via Instagram @latriceholloman .
Next, we have SYMONE (SIMON !) For all the times I ever wore make-up. I have this girl to thank for it. I can't seem to blend or contour to save my life and don't get me started on trying to fill in my eyebrows. Aside from keeping my face beat, she has also taught me the importance of self care, beginning with a strong facial care regimen. In addition to being the wild side that I need. Ensuring I always appreciate myself, my goals and all that life have to offer. For all your make-up needs; you can find Symone on Instagram @symone_mua.
I saved the worse for last. Everyone meet the most annoying person you will ever meet, PORSHA ! This girl has been here through it all. The reason Simplyiuniquejourneys was launched. If you ever seen a photo of me and I'm in a flowerbed or trying to do some exotic pose. She's the mastermind behind these photoshoots. By showing off her Creative Director skills, not only has she blossomed into her craft. I'm extremely grateful that she has allowed me to be her personal guinea pig. Thank you for keep me balanced as I tend to over analyze things. You're always keeping my mind sharp. Thank you for being the first set of eyes to read over my blog post and tell me if it's hit or miss. Thank you for being that friend that hangs upside down in a tree to ensure my angles are on point. No matter how ghetto earth seems to be ! You always make things much more bearable.
I want to thank my tribe for being on this roller coaster called life with me. If you have yet to find your tribe. Look around you and pull into those who are pushing you and those who are along for the ride. Each one of us have a tribe; we just have to embrace those who embrace us and build on that. Through the good and the bad; I'm greatly appreciative of these ladies. From crying tears of sadness to tears a joy. Our bond continues to grow.
HAPPY WOMENS MONTH !!!